Fastening the panel to the ceiling:
Necessary elements  for assembly:
For the assembly of the device you will need the following items not included with the product:
For fastening the curtain:
6x fixing block (min 8mm). Make sure that the plugs are suitable for the mounting surface.
6x open eyebolts: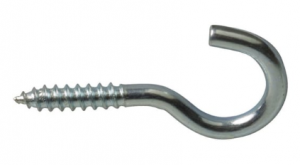 IMPORTANT: check if the surface where the product is to be fixed is safe and suitable
Hang the fiber ceiling
For fixing the roof, there are 6 adjustable steel cables. For the suspension of the panel, the anchor points must be marked on the roof of the room and the screws must be installed to hang the panel. Depending on the height of the roof, the length of the steel cable must be adjusted. Once adjusted, all the flange nuts should be tightened tightly.
IMPORTANT: the flanges are pre-assembled, but they are not fixed permanently. Before hanging the shower they should be tightened and make sure they are firmly attached.