To start up the UV LED spotlight you can do it from the SHX application or through an external switch.
With the configuration delivered from the factory, when activating the UV light, it will change its state.
To activate the UV light from the SHX application, go to the "Control" tab of the SHX application: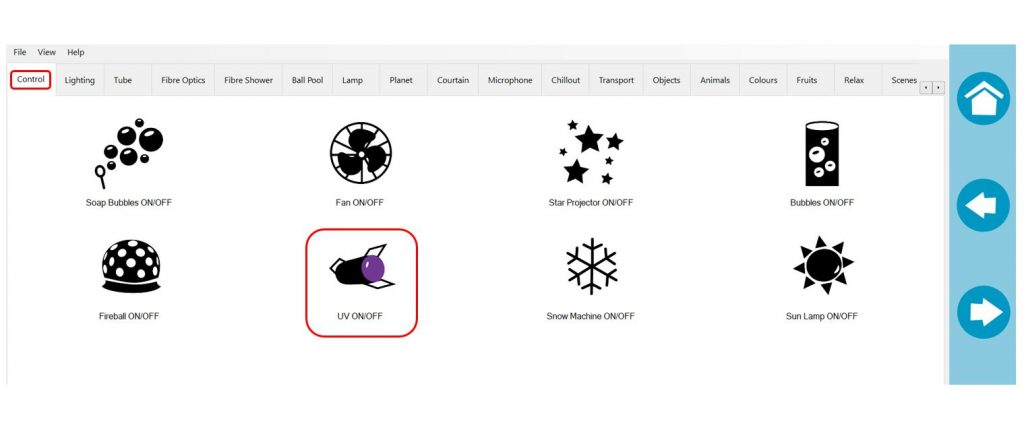 As indicated in the previous figure, by clicking on the UV icon it will activate the light when is OFF, and will turn in off if is ON.
IMPORTANT: For the correct operation of the device, the blue wheel of the Socket + device must be in the position 5